Author Archives: vlm
---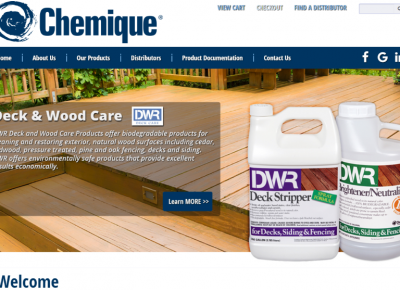 Chemique is proud to announce the launch of our new Website today. The site is built on a modern platform that allows for an much improved user experience. the site is also responsive for mobile devices and will reconfigure to fit any screen (cell phones to big screen monitors). The entire Chemique product catalog is available on the site and many of those products can be purchased directly from the online store. The online store also offer real-time UPS shipping quotes prior to checkout, allowing customers to select the shipping option that best meets their timeline and budget.
About Chemique
Chemique, Inc. was incorporated in 1977 as the chemical products division of KRC Research Corporation, which was formed in 1964. In the early years, our company mission was to develop products that gave better results than what was currently available in the market. Even though cost is always taken into consideration, product performance was, and still is today, our goal.
With over 45 years of manufacturing experience, we are constantly looking to improve our product line by adjusting existing products and adding "state of the art" products that satisfy our customers' requirements, while taking into consideration efficiency, safety and price.